In the last few years, trading cryptocurrencies has become a popular thing to do. Many exchanges are trying to offer payment services that let people buy different cryptocurrencies. Apple Pay is one of these services that many businesses have started to accept. Even though Apple Pay doesn't have a way to buy Bitcoin (BTC) directly, there are third-party apps and platforms that can help you do so.
How to buy Bitcoin with Apple pay?
Several exchanges now accept Apple Pay for the purchase of cryptocurrencies.
Buying Bitcoin on CoinBase:
Coinbase added the ability to buy Bitcoin with a debit card or Apple Pay in June 2021. In this mode, however, there are currently no ways to sell or withdraw cryptocurrency.
To use Apple Pay on CoinBase, users must log in to their account and choose BTC from the list of cryptocurrencies. The users can then decide how much they want to buy. Users can choose Apple Pay from the list of ways to pay to make a purchase.
It's important to know that if a Visa or Mastercard debit card is linked to the digital wallet that Apple Pay uses, Apple Pay will appear as a payment option right away.
Read More: https://cryptoweir.com/how-do-i-accept-bitcoin-in-my-business/
Buying Bitcoin on Binance:
Binance users must first log in to their accounts before using Apple Pay. Next, they can click on "Wallets," choose "U.S. Dollar," and put USD in their wallet. Then users can select Pay Apple by clicking "Add Payment Method." Once the money is in the account, users can use it to buy Bitcoin (BTC).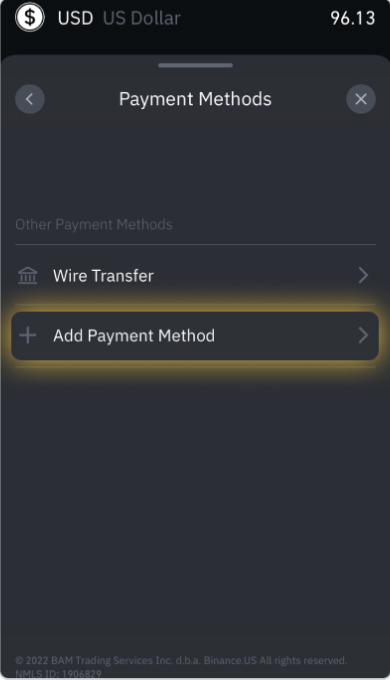 It's important to remember that Apple Pay in the U.S. only works with debit cards, while users in the U.K. and EEA can also use a credit card.
Buying Bitcoin using Apple Pay on BitPay:
In 2021, BitPay began to accept Apple Pay. The exchange also worked with Simplex and Wyre to make the service possible.
Users must first log in to the BitPay app before using Apple Pay. Users need to load BTC onto their BitPay debit card after logging in. The BitPay App lets users add the BitPay Card to Apple Pay. The money can then buy Bitcoin (BTC) through BitPay.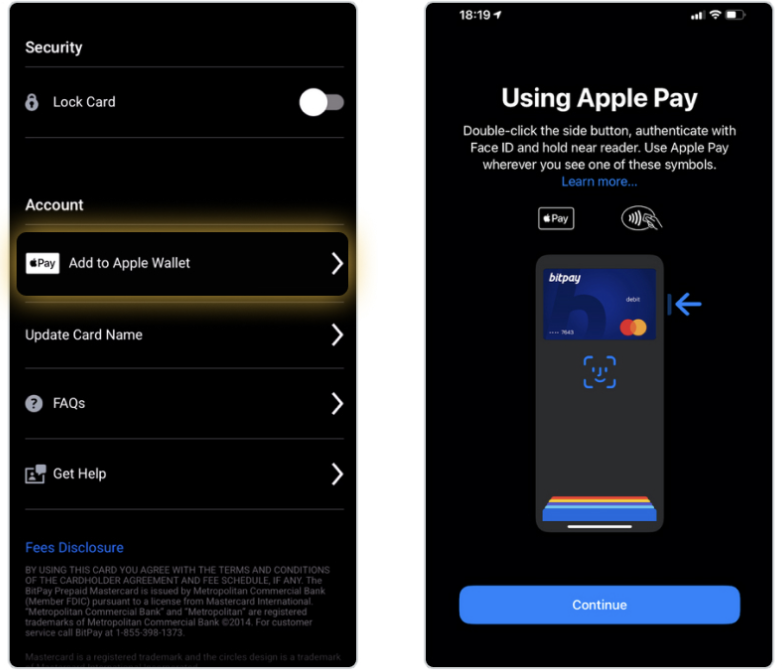 Buying Bitcoin on MetaMask:
MetaMask has transaction fees and also charges a gas price. Apple Pay customers can only put a maximum of $400 daily into their wallets using Apple Pay.
To use Apple Pay on MetaMask, users must log in to their account through a browser or the app. The app can then be used to set up Apple Pay. Once that is done, users can click "Add Funds" and then tap "Buy BTC." Then, choose Apple Pay as the method of payment to finish the purchase.